Ship grounded in Suez Canal now refloated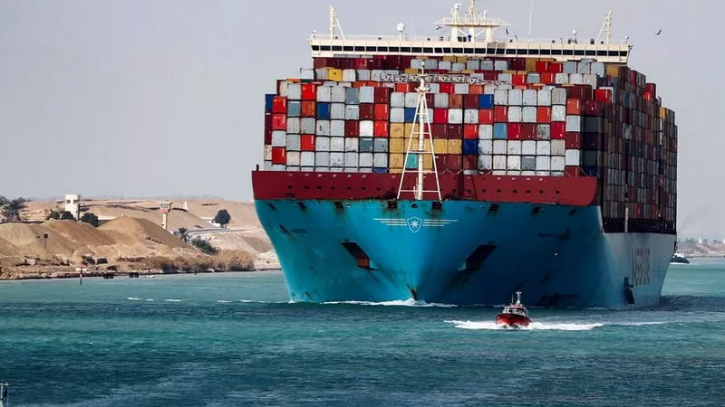 A Hong Kong-flagged ship that was grounded in the Suez Canal, has been been refloated, shipping agent Leth Agencies says.
Tugboats had been working to refloat the vessel, named Xin Hai Tong 23, the company said earlier.
Two years ago, the Suez Canal, one of the busiest waterways in the world, was impassable for almost a week after a giant container ship became stuck.
"The Suez Canal Authority has successfully refloated M/V XIN HAI TONG 23 at 0740hrs," Leth said in a tweet.
The ship had been "not under command" near the southern end of the canal, positioned at an angle next to the canal's eastern side, according to the Marine Traffic ship tracker.
The tracker also showed that there were three Egyptian tug boats surrounding the ship.
The Ever Given, one of the largest container ships in the world, blocked the canal for six days in 2021, disrupting global trade.
The ship, operated by Taiwanese firm Evergreen Marine, caused a backlog of hundreds of vessels trying to use the waterway.
Last year, an oil tanker, which was briefly stranded in the canal after a fault with its rudder, was refloated by tug boats.
In March of this year, the breakdown of a container ship in the canal caused minor delays.