Netflix to invest $2.5bn in new South Korea films and TV shows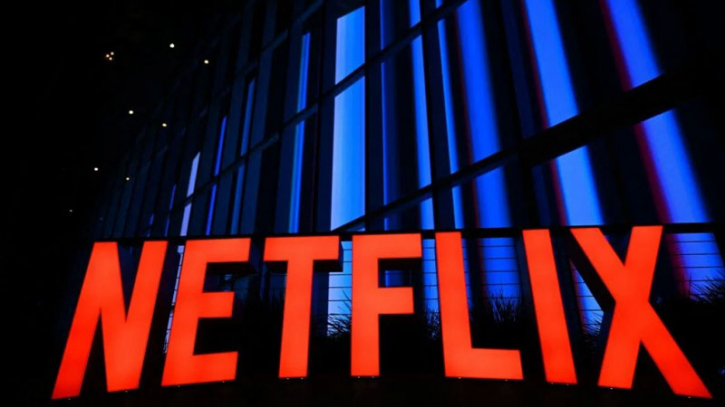 California based streaming giant Netflix says it will invest $2.5bn in South Korea over the next four years.
The firm's co-chief executive Ted Sarandos made the announcement after he met South Korea's President Yoon Suk-yeol in Washington.
Mr Yoon is currently on a state visit to the United States where he is expected to meet President Joe Biden on Wednesday.
The streaming giant has seen success with South Korean productions, including the hugely popular show Squid Game.
Mr Sarandos said the money will be spent on making movies and television shows in Asia's fourth largest economy.
"We were able to make this decision because we have great confidence that the Korean creative industry will continue to tell great stories," he said.
The company was also "inspired by the President's love and strong support for the Korean entertainment industry and fuelling the Korean wave," Mr Sarandos added.
A Netflix spokesperson said the company did not "have anything to add at this time," when asked by the BBC about other potential investments in the region.
In 2021, South Korean-made Squid Game became Netflix's most-popular series of all time. It was streamed by 111 million users in the first 28 days after its launch.
The show tells the story of debt-ridden people competing for a huge cash prize in a series of South Korean children's games, with a deadly twist.
Earlier this year, South Korean reality show Physical 100 became the platform's most-watched non-English language show worldwide.
Netflix, which operates in more than 190 countries, now faces increased competition from streaming rivals including Amazon, HBO and Disney.
It has cut prices in tens of countries around the world in an attempt to attract more subscribers.
Last week, the company said its long promised crackdown on password sharing will begin in the coming months.
This means subscribers who want to share accounts with people outside their household will face an extra fee.
Netflix has been looking for ways to re-ignite growth, which has slowed sharply as households grapple with rising costs and it reaches what analysts see as a saturation point in some of its biggest markets.