Messi tops Carragher greatest-ever player list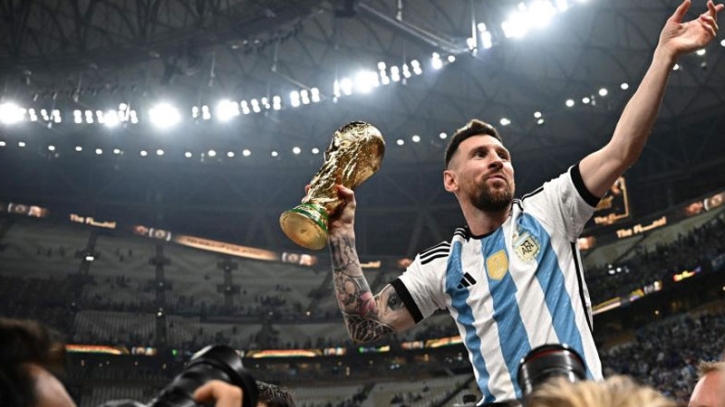 English fooball pundit Jamie Carragher ranked the five greatest footballers in history after argentine superstar Lionel Messi finally won the World Cup beating France on Sunday.
Messi is now officially a world champion after inspiring Argentina to glory in Qatar.
The 35-year-old was in scintillating form all tournament and scored twice in Sunday's pulsating final.
Messi, who netted seven goals at the World Cup 2022 but narrowly missed out on the Golden Boot award to France's Kylian Mbappe, was also crowned winner of the Golden Ball award.
That's the second time Messi has won the prestigious individual honour, awarded to the tournament's best player, with the first time coming at the Brazil World Cup in 2014.
However, like in 2014, the Golden Ball award would have meant nothing to Messi had Argentina not lifted the trophy at full-time.
But the Latin Americans were crowned world champions for the first time since 1986 thanks to a 4-2 victory in the penalty shootout as Messi, in the eyes of many football fans, cemented his status as football's GOAT (Greatest of all time).
Shortly after Argentina's victory, Carragher took to Twitter to list the five greatest footballers in history.
The Liverpool legend believes Lionel Messi now unquestionably belongs on top of the list ahead of Diego Maradona and Pele in second and third spots, respectively.
In fourth place he's gone for Ronaldo. Whether he means Ronaldo Nazario or Cristiano Ronaldo is currently unclear, but most assume it's the latter.
And in fifth spot, Carragher has named the french great Zinedine Zidane.