Microsoft's $69bn Activision deal approved by EU despite UK Veto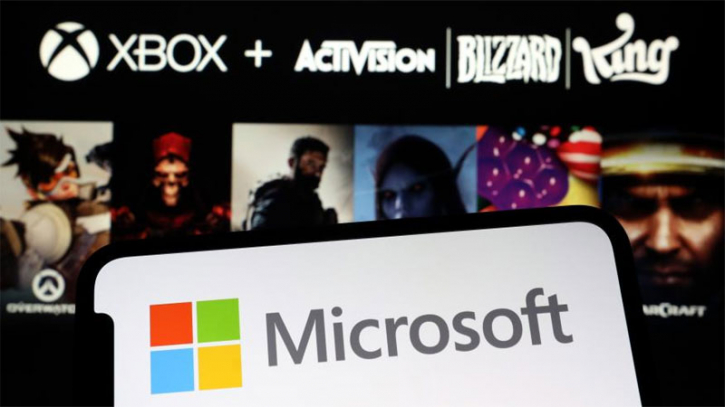 The European Union regulators have approved Microsoft's $69bn attempt to purchase American video game holding company Activision Blizzard.
The European Commission (EC) said Microsoft had addressed their concerns on competition issues.
It comes three weeks after the United Kingdom blocked the deal over worries it would hurt competition in the emerging cloud gaming business.
The proposed takeover is poised to be the biggest deal in gaming history but has split global regulators.
In order for the deal to go through Microsoft and Activision need approval from regulatory bodies in the UK, EU and the US.
The US Federal Trace Commission filed a lawsuit in December to block the deal - a judge's decision is unlikely before the end of the year.
The EC have approved the acquisition, saying that Microsoft's offer of 10 year free licensing deals - which promise European consumers and cloud game streaming services access to Activision's PC and console games - mean there would be fair competition in the market.
"The commitments fully address the competition concerns identified by the Commission and represent a significant improvement for cloud gaming as compared to the current situation," the EU competition watchdog said in a statement.
It said an in-depth market investigation indicated that Microsoft "would not be able to harm rival consoles and rival multi-game subscription services".
And it said cloud game streaming service providers "gave positive feedback and showed interest in the licences", with some having already entered into agreements with Microsoft based on their proposals.