Bakhmut under 'legal' control of Russia: Wagner group claims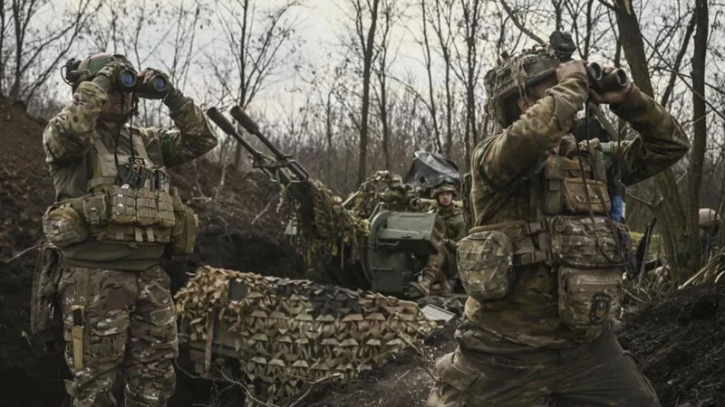 Russia's Wagner paramilitary group on Monday claimed it had "in a legal sense" captured Bakhmut, a eastern Ukrainian town — the site of the longest battle of Russia's operation in the country — with its units now in control of city hall.
The Wagner group has supported Russian troops throughout the offensive to surround Bakhmut, the fight for which both sides have invested in heavily, despite analysts' assertions that the city carries little strategic value.
"The commanders of the units that took city hall and the whole center will go and put up this flag," Wagner head Yevgeny Prigozhin said on his Telegram channel, referencing a Russian flag he is seen holding in a video accompanying the post.
"This is the Wagner private military company, these are the guys who took Bakhmut. In a legal sense, it's ours."
On March 20, Prigozhin had claimed Wagner units controlled 70 per cent of the town.
Hours before Prigozhin's claim, the Ukrainian general staff late Sunday said that though "the enemy has not stopped its assault of Bakhmut. … Ukrainian defenders are courageously holding the city as they repel numerous enemy attacks."
Also Sunday evening, Ukrainian President Volodymyr Zelenskyy had praised his country's troops' defense of the city, much of which now lies in ruins.
"I am grateful to our warriors who are fighting near Avdiivka, Maryinka, near Bakhmut… Especially Bakhmut! It's especially hot there today!" Zelenskyy said in his own post to Telegram.
Near Bakhmut, about 27 kilometers away in Kostyantynivka, a "massive attack" of Russian missiles left three men and three women dead and eleven wounded Sunday, Ukrainian authorities said.
Zelenskyy said the affected zones are "just residential areas," where "ordinary civilians of an ordinary city of Donbas" were targeted.
There was a large crater in a yard and windows were shattered from ground to top floors in two 14-storey tower blocks, while private homes nearby had smashed roofs, AFP journalists saw.
Donetsk regional police said Russia fired S-300 and Uragan missiles in a "massive attack" on Kostyantynivka involving six strikes just after 10 a.m. local time.
The blast hit "16 apartment buildings, eight private residences, a kindergarten, an administrative building, three cars and a gas pipeline," police said.
Earlier Sunday, Zelenskyy also commemorated the first anniversary of the discovery of bodies of civilians killed in Bucha, a town near Kyiv that has become a symbol of the alleged atrocities carried out by Moscow during the conflict.
Russia has accused Ukraine and its allies of staging the scene.
Earlier in the weekend, Russia on Saturday took over the rotating presidency of the U.N. Security Council despite outrage from Kyiv and Western nations that have imposed sanctions on Moscow.